BCH Inverloch Art Show Auxiliary
The Bass Coast Health Inverloch Art Show Auxiliary exists for the charitable purpose of alleviating food insecurity by providing food boxes to Bass Coast Health for distribution to local people in need, thereby helping to maintain the dignity and confidence of families and individuals in daily life and supporting their efforts to keep and find employment. The main source of income for the auxiliary is our annual art show.
2023 Inverloch Art Show
After three years it's wonderful to announce that the 35th Inverloch Art Show is going ahead this year! It's being held over the Easter long weekend - opening at 10am on Good Friday 7th April and running until Tuesday 11th April at 12noon.
Opening night is Good Friday at 7pm - and you are invited.
Location:
The Stadium at Inverloch Hub Cnr A'Becket and Reilly Sts Inverloch
Opening hours:
Friday - Sunday 10am to 4pm.
Tuesday 10am to 12noon (when the People's Choice award will be drawn)
Artists
Artists can download an entry form below or email us on inverlochartshow@gmail.com and we can send one through to you.
Judge
Our judge this year is Dr Sheridan Palmer
Raffles
We have two raffles this year with some coveted prizes.
The first raffle has one prize - 'Hippeastrums' by Australian artist Ken Griffiths. Valued at $3,000 this beautiful piece can be viewed at ArtSpace Gallery, 1 Bent Street, Wonthaggi and tickets can be purchased for $5 each.
More information on Ken Griffiths: http://artspacewonthaggi.com.au/index.php/artists/ken-griffiths/
The second raffle has three prizes - a painting by internationally renowned artist Susan Hall, a hamper pack full of fishing gear, a piece of Leezart and a pair of Spotters high end sunglasses. Tickets for this raffle are available at the entrance to the show...$2 each or 3 for $10.
Sponsors
We are very grateful to the wonderful sponsors who support us - some have been with us for many years and others are new this year. Please take the time to see who sponsored us and as a thank you for their generosity buy their products or use their services...all part of our local circular economy! They are all listed at the bottom of this page.

Art is unquestionably one of the purest and highest elements in human happiness. It trains the mind through the eye, and the eye through the mind. As the sun colours flowers, so does art colour life.
― John Lubbock
The Pleasures of Life, 1894
The Food Box Program
is operated by Bass Coast Health Family Support Centre and all the money we raise supports this program.
The Committee was set up in 1987 by Margaret Atkins, at the time a Home Economics teacher at Wonthaggi High School, who saw a need to provide nutritious food to some local families.
It originally raised money under the banner of Save the Children, the main fundraiser has always been the annual Inverloch Art Show. All money raised was sent to Save the Children and the money was dedicated to funding the Food Box Program
In 2011 Save the Children informed us that the money we raised would be pooled and they could no longer support a local program of our choice.
To continue funding the program we broke away from Save the Children and formed The Inverloch Art Show Committee Inc and now we operate under the auspices of Bass Coast Health as an auxiliary.
The food boxes are usually ordered in lots of 20 by BCH Family Support Centre and are expertly packed and delivered by Inverloch Foodworks. The auxiliary pays for the boxes, at an approximate cost of $75.00 per family box. Pictured to the right is a typical food box with multiple layers of non-perishable food staples and toiletries which will provide support during a difficult time.
Our Wonderful Sponsors
Double click on the website link to visit each website.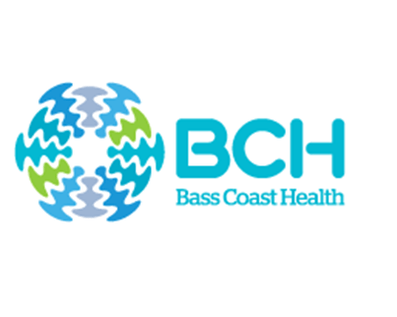 Bass Coast Health
Bass Coast Health is the umbrella organisation under which the auxiliary operates. https://www.basscoasthealth.org.au/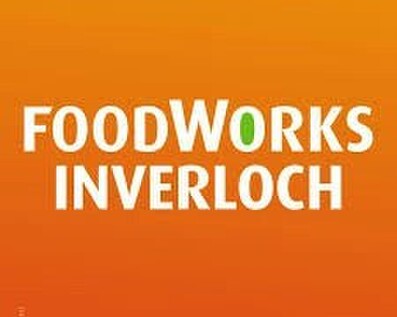 FoodWorks Inverloch
FoodWorks supermarket in Inverloch is a primary sponsor of the foodbox program and actively involved in the auxiliary. https://inverloch.myfoodworks.com.au/
Contact us
Phone 0401 626 328 or
Fill in and submit the email form and we will get back to you as soon as possible.